$SPQR token total supply 100,000,000.
#Airdrop for $ATOM and $JUNO Stakers.
2 airdrops. 1st will be Plebdrop. 2nd will be Senate drop.
Plebdrop for $ATOM and $JUNO plebs only. Aristocrats excluded.
Aristocrats and Plebs are eligible for 2nd Senate drop.
Token distribution of $SPQR: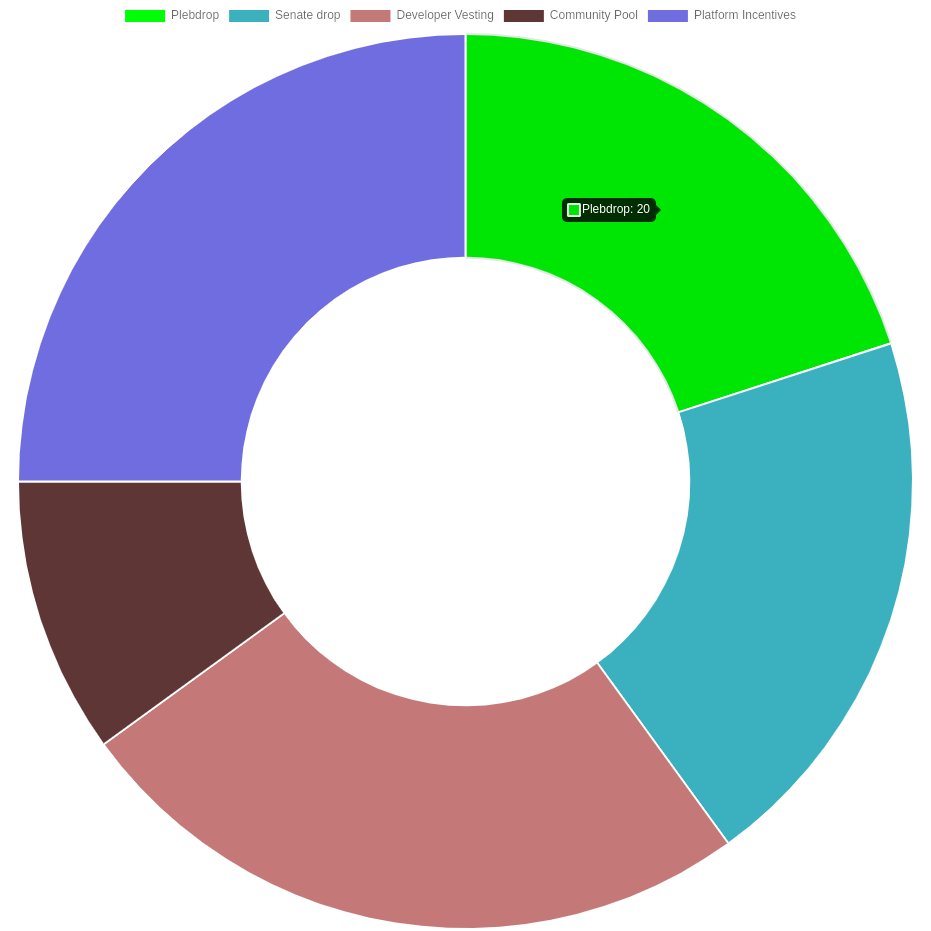 Snapshot pending.
$ATOM and $JUNO stakers will be rewarded with 40% of supply as #Airdrop . Unclaimed tokens will be moved to the platform incentives.
Source tweet thread: